Why Do We Write Cover Letters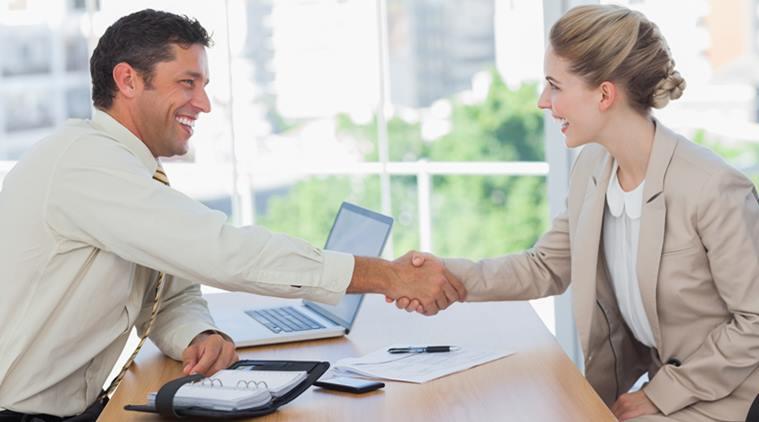 While we all know that a resume is important to the jobsearch process, it is not necessarily the most important document you will need to secure an interview.
Many people believe that a strategically targeted cover letter is the most important weapon you need to fight this battle and to win it. There are two key reasons why.
The cover letter allows you to target the job and the employer in a very specific way, leaving the resume to market your skills, qualities and experience as a part of the bigger picture. Your resume then needs less tweaking with each application because the letter, which must be different each time, does that for you.


A great cover letter should not just repeat your resume in a shorter form, but should tell the employer what it is about the job that is attractive to you and why you want to work for that employer. You will also need to include the unique skills and the qualities you bring to that job and the company.
Writing a killer cover letter is not a simple task. It requires thought, knowledge and understanding
Many employers and recruiters read the letter first. Some will not even consider your resume until they are satisfied by the content of your letter. So it is a very important document.
You will need to do research on the employer and the job before writing the letter


It will need to be written in an engaging style using keywords applicable to the job


In the letter you will need to show that you have made the effort to learn about their company by acquiring relevant knowledge before going to the interview, if you are chosen.
So what do you do if the employer is not disclosed in the job advert? Well the letter still has to be written specifically to the job addressing the key requirements stated and your enthusiasm needs to shine through. No letter can just say "here is my resume", not if you want an interview. You will need to convey:
I have reviewed your website and understand your business


You are my employer of choice


I believe my personality fits with your organisational culture (providing it does)


I really want to work for an organisation with your values
These all help to sell "your fit" with their organisation. At Successful Resumes we believe the cover letter needs as much attention and skill in the preparation as your resume.
If you need help with your cover letter please visit our website here likewise if you require a free assessment of your resume or advice on government selection criteria go to our website. One of our national team of highly qualified and experienced writers will be available to work with you to ensure you have the best chance of winning the interview to kick start or reignite your career.
By John Little Managing Director of Successful Resumes Australia - visit us at www.successfulresumes.com.au
Find Out If You Need a Cover Letter
Learn When You Should Submit a Cover Letter With a Resume
Do you really need a cover letter when you apply for jobs? Can you get by with just a resume? How about if the company doesn't ask for a cover letter?
Should you include a cover letter even when it's not required? With today's competitive job market, the answers to these questions are important. In most cases, a cover letter will only help your candidacy for the job. Done right, a cover letter is a way to highlight your most relevant skills and qualifications for the job.
Your cover letter is a good way to show an employer what you want them to know about you, without the hiring manager having to figure it out themselves from your resume.
(Almost) Always Send a Cover Letter
Many career experts agree that sending a cover letter is almost always the best decision. Susan Heathfield, a human resources expert, says, "Your cover letter is particularly important. It's the job searcher's opportunity to help the potential employer see that the applicant's skills and experience match what the employer seeks. A well-written cover letter distinguishes your application."
Career expert Heather Huhman notes that "Cover letters allow you – in narrative form – to tell the employer exactly why hiring you, instead of the numerous other candidates, is a good decision."
A cover letter can make a good impression on a prospective employer and is an excellent way to show that employer why you are a strong candidate for the job.
It is also a useful way to explain away any potential concerns the employer might have about your candidacy, such as gaps in your employment or the fact that you will need to relocate for the job.
Even if a job application does not require a cover letter, you can send one anyway. Often, employers expect a cover letter even if they do not directly ask for one.
Even if they do not necessarily need a cover letter, sending one will demonstrate that you are a motivated candidate.
When Not to Send a Cover Letter
If you're applying online for a job and there is no way to upload or post a cover letter, don't worry about it. You don't need one.
When the employer specifically states what they want in a job application (resume, references, etc.), you don't have to write a cover letter.
Make Sure It's a Good One 
While a well-written cover letter may increase your chances of getting an interview, the opposite is also true. A poorly written cover letter will likely cause an employer to reject your application. Therefore, only send one if you have the time to write a clear, concise and well written letter that makes a strong sales pitch for getting an interview.
Make sure you write a targeted cover letter that specifically relates your experience to the job posting. Keep it short and sweet – 3 - 5 paragraphs – with each paragraph focusing on an aspect of your candidacy.
Finally, be sure to thoroughly edit your cover letter. Typos and grammatical errors will demonstrate a sloppy work ethic to the employer.
Review Cover Letter Samples
Before you start, check out these cover letter examples to get ideas for your own letters.
More About Cover Letters:How Long Should Your Cover Letter Be? | Should You Include a Cover Letter When It's Not Required?